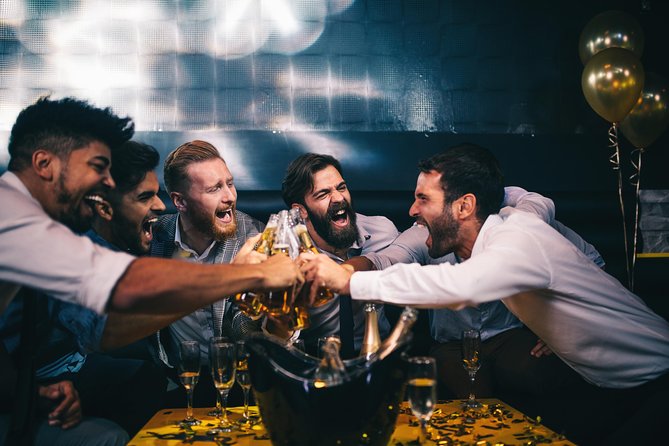 Bachelors' parties are an all-out funfest where a group of men attempts to give their soon-to-be-married friend the best time of his life on his last days as a single man. It is his last hurrah before tying the knot and it is typically filled with fun, often forbidden activities intended to give the groom the memory of a life he is leaving behind. Bachelors' parties are wildly popular all over the world. They have become bigger and more extravagant with most people making it a destination event. However, there are so many amazing and unique places within America that are more than suitable for a bachelor's party. Check out the best bachelor party destinations 2021 below!
Miami, Florida.
Miami is everybody's favorite playground and the perfect destination for a bachelor's party. There is a limitless number of things a group of men celebrating their friend's impending nuptials can get into in that city. They could take a yacht out into the water, go snorkeling or simply enjoy a day out on the beach. The nightlife of Miami offers even more options. A visit to any of the bars or nightclubs for drinks music and dancing is a favorite. A more chill and serene activity is spending a day on one of the many golf courses littering the beautiful city. With Miami, the options are endless.
Bend, Oregon.
For a rustic and outdoor themed party, bend Oregon is an amazing destination. sitting right on top of California, this beautiful state is rife with beautiful, scenic views and Bend is one of such gems. Situated next to the Deschutes River and the cascade mountains, the small city offers the best in hiking, white water rafting, horseback riding, and camping. It is the perfect mix of man and nature and a cabin can easily be secured to host a small party between friends.
Las Vegas, Nevada.
This is easily the gambling capital of the United States and bachelor party central. Las Vegas draws in millions of people each year from within and outside of America, all coming to relax or celebrate one thing or the other. Bachelors' parties are no exceptions. There are several casinos to visit to make or lose some money. Night clubs line the street so there are plenty to choose from. Also, there are hosting services ready to give the groom and his friends the time of their lives for the duration of their stay. Las Vegas is indeed a haven for bachelor's parties.
Austin, Texas.
Austin, Texas has long been a holiday destination for many people and bachelor's parties are no different. The city offers a booming and lively community. It is famous for its nightlife, live music, amazing food, and hospitality. The city is also rife with breweries. This coupled with its ethnically diverse cuisine is the perfect way for the group to taste their way through the city. There are so many other attractions that will naturally excite a group of men out to celebrate.
Conclusion.
America is riddled with so many amazing destinations for a bachelor's party. The list is endless. From the popular sites to the hidden gems, there is something suitable and perfect for every group.