A warm and cosy place, Aldgate draws a lot of tourists coming from various parts of the world. It was the eastern-most gateway through the London Wall that leads from the City of London to Whitechapel and the East End of London.
Let us look at some of the places you should see in and near Aldgate.
British Museum
British Museum was founded in the year 1753 and includes more than two million years of human history. Come and check out popular objects like Rosetta Stone, Parthenon sculptures, and Egyptian mummies. As many as six million visitors per year come to this place.  There area also various special exhibitions, displays and events taking place here.
London Bridge
London Bridge spans the divide between the traditional city of London and the creative Bankside. It is full of charming attractions and lovely surprises.
London Bridge has a very long history. This was the only bridge over London's river until Putney Bridge opened in 1729.
National Portrait Gallery
The National Portrait Gallery is an art gallery near Aldgate East that is home to a collection of portraits of historically significant and popular British people. The gallery opened in the year 1856 and moved to its current site in the year 1896. It is a non-departmental public body and is sponsored by the Department for Culture, Media and Sport.
Trafalgar Square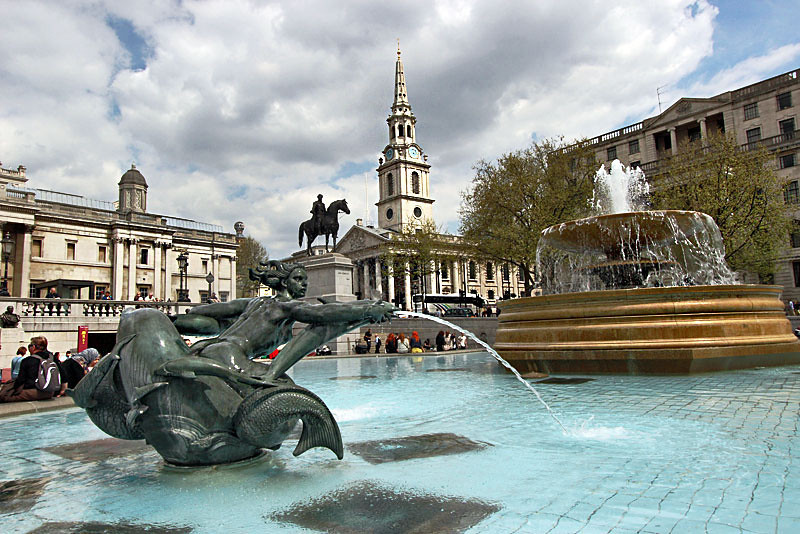 Situated in the City of Westminster in central London, Trafalgar Square is a public square and was earlier called as Charing Cross. The name remembers the Battle of Trafalgar.
Tate Modern
Tate Modern is a modern art gallery,  is based in the earlier Bankside Power Station. It holds the collection of British art from 1900 to the present times. Check out international modern and contemporary art at this art museums that is one of the largest in the world.
St Paul's Cathedral
Come here and experience the pretty interiors. You can also take help of a touch-screen multimedia guide or join a guided tour to explore more about this iconic building.
London Eye
London Eye is a giant Ferris wheel situated on the South Bank of the iconic river Thames in London. It is also called as the Millennium Wheel.
The tallest cantilevered observation wheel at 135 metres, it is a lovely combination of design and engineering.
Pick an accommodation option from a wide range of hotels and serviced apartments in Aldgate and enjoy your stay.